English news
Broncos' Breathtaking Triumph: Lutz's Redemption Seals Dramatic Victory over Bills
A Night of Turbulence and Turnarounds: Lutz's Clutch Kick Propels Broncos to Thrilling Win over the Bills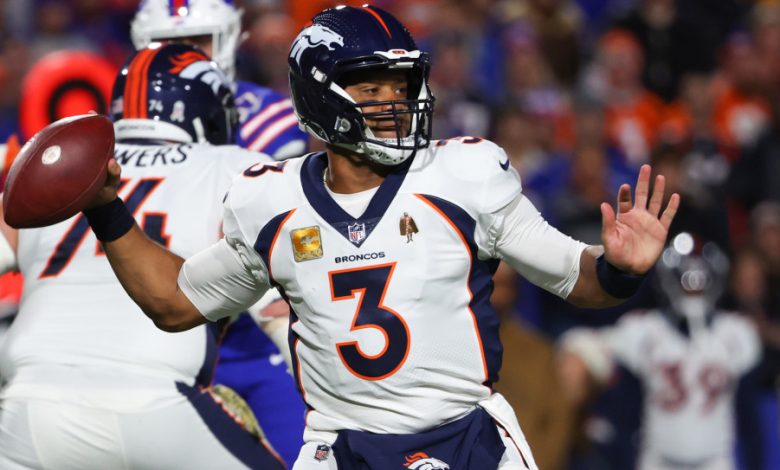 Broncos: In a heart-stopping Monday night clash, the Denver Broncos clinched their third consecutive victory with a riveting 24-22 win over the Buffalo Bills. Kicker Wil Lutz emerged as the hero, capitalizing on a second chance to kick a 36-yard field goal as time expired, ultimately overcoming his own struggles earlier in the game.
Lutz's Redemption
The climax came after Lutz missed wide right with four seconds remaining on a 41-yard attempt, only to be granted a lifeline when the Bills were penalized for having 12 players on the field. The Broncos capitalized on the opportunity, showcasing resilience and composure in a game that saw them trail the sloppy and turnover-prone Bills.
Overcoming Adversity
Lutz's journey to redemption was riddled with challenges, as he initially missed an extra point by hitting the left upright. The kicker faced further adversity when a bobbled snap prevented another extra-point attempt. However, the Broncos persevered, showcasing a remarkable turnaround since their 70-20 loss at Miami.
Allen's Brief Lead
Buffalo quarterback Josh Allen had briefly given the Bills their only lead by scampering in for a six-yard touchdown. However, the Broncos, led by quarterback Russell Wilson, orchestrated a 10-play, 57-yard drive culminating in Lutz's decisive field goal.
WILL LUTZ MISSED THE FIELD GOAL BUT THERE WERE 12 MEN ON THE FIELD 😱 #DENvsBUF pic.twitter.com/GOWZYCxFzN

— SportsCenter (@SportsCenter) November 14, 2023
Turning Point: Critical Play by Wilson
The turning point occurred on a critical third down and 10 from Buffalo's 45 when Wilson, facing an all-out blitz, lofted a pass deep over the middle intended for Jerry Jeudy. Defensive back Taron Johnson interfered with Jeudy, drawing a pass interference flag and gifting Denver possession at Buffalo's 17.
Read More: Blossoming Spirit: Buffalo Florist Infuses Flower Power into Bills Mafia Fandom
Frustration in Buffalo
Reflecting on the game's conclusion, Allen expressed frustration, stating, "It sucks, we shouldn't have been in that position in the first place. A lot of bad football, a lot of bad football."
Broncos' Resurgence
The Broncos, now boasting a 4-5 record, have won three straight and four of six since their challenging loss in Miami. On the flip side, the Bills, with a 5-5 record, struggled with turnovers throughout the game, with Allen responsible for two interceptions and a lost fumble.
Walk-Off Drama
Lutz's game-winning kick marked the sixth walk-off field goal in an exhilarating week of NFL action. Wilson, commenting on the victory, praised his team's resilience, stating, "Boys were relentless all day. We believe in our team, we believe in who we are, in our coaching staff… our defense was lights out."
Monday Night Spectacle
In a contest defined by momentum swings and last-minute heroics, the Broncos and Bills delivered a Monday night spectacle that will be remembered for its intensity and unpredictability.
---
Read More: Mavericks' Resilience Shines in Spectacular Comeback: Dominating Clippers 144-126
E-paper:  Divya Sandesh