English news
Golden Surprise: Kota Ibushi Shocks Wrestling World with AEW Signing and Innovative Contract
Flexibility, Fight, and Future: Ibushi's Cross-Pacific Journey Unveiled in AEW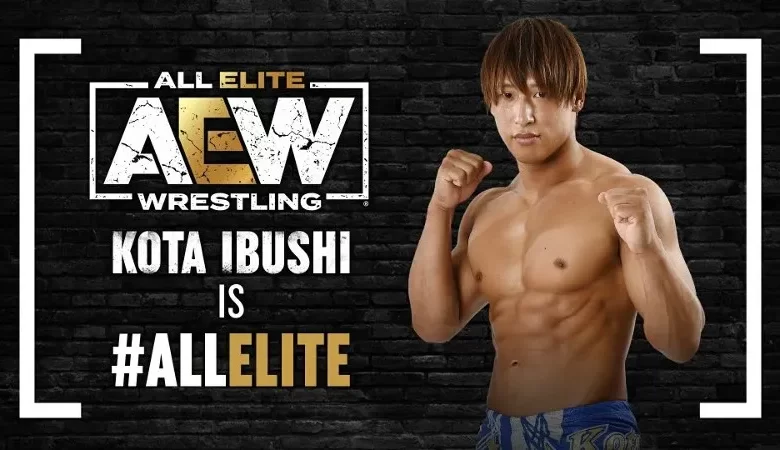 AEW Dynamite: In a shocking turn of events, Tony Khan, owner, president, and head of creative at All Elite Wrestling (AEW), fulfilled his pre-Full Gear promise by announcing the signing of one of the world's best wrestlers immediately after the event. The latest addition to the AEW roster is none other than the acclaimed Japanese sensation, Kota Ibushi.
Dynamite Debut: Ibushi Joins Forces with AEW Stars
Kota Ibushi made his presence felt on the recent episode of Dynamite, teaming up with his Golden Lovers partner Kenny Omega, along with wrestling icons Chris Jericho and Paul "Big Show" Wight. The quartet secured a thrilling victory in a Like a Dragon Gaiden Street Fight against Don Callis' Family, showcasing Ibushi's willingness to take risks and deliver electrifying performances.
The Golden Star won the @SEGA LIKE A DRAGON GAIDEN STREET FIGHT tonight on #AEWDynamite on TBS, and now it's official: @ibushi_kota is ALL ELITE! pic.twitter.com/6oxQNaYEDV

— Tony Khan (@TonyKhan) November 16, 2023
Injury Concerns: Impact of Ibushi's Shoulder Injury
Observant fans noted that Ibushi's in-ring performance might have been influenced by a shoulder injury sustained in the finals of the 2021 G1 Climax tournament. This injury has seemingly altered his wrestling style, raising questions about how it might impact his future matches in AEW
Read More: NBA In-Season Explosion: Draymond Green, Klay Thompson, and Jaden McDaniels Ejected in Fiery Brawl
Innovative Contract: Ibushi Balances Japanese Commitments
Breaking the mold of traditional wrestling contracts, Ibushi revealed that he signed a "flexible" deal with AEW. This groundbreaking arrangement allows him to remain based in Japan while flying in for a limited number of dates in the United States. The flexibility in his contract raises curiosity about how it will shape the landscape of cross-Pacific wrestling collaborations.
Uncertain Schedule: Fans Anticipate Ibushi's AEW Journey
While the frequency of Ibushi's appearances in AEW remains uncertain due to his unique contract structure, wrestling enthusiasts worldwide are eagerly anticipating his performances on the AEW stage. As he navigates his schedule and continues recovering from his shoulder injury, fans can expect a new chapter in Kota Ibushi's storied career with the rapidly growing promotion.
Future Developments: The Impact of Ibushi's Signing
Stay tuned for further updates on Kota Ibushi's AEW journey and how this unexpected signing will influence the landscape of professional wrestling. As the Golden Star brings his unique blend of athleticism and showmanship to AEW, the wrestling world braces for a new era of excitement and unpredictability.
---
Read More: Mavericks' Resilience Shines in Spectacular Comeback: Dominating Clippers 144-126
E-paper:  Divya Sandesh